Made to Measure Curtains from Butterley Barn Interiors
Whether you're a new homeowner, in need of an interior update or just fancy a completely new change, we have the perfect 'made to measure' curtains for you.
Here at Butterley Barn Interiors, we believe that curtains should be more than just items used to keep out the light. They should add a bright, decorative and tasteful decoration to your home. If you're after some high-quality curtains then look no further, as we have a large range of luxurious finishes, designer fabrics and a wide variety of voile curtains from our huge range.

Made To Measure Curtains From Staffordshire
Based in our Staffordshire studio, we offer bespoke handmade, high-quality curtains with a huge range of fabrics and designs available to choose from. If you need some expert advice, then we also offer one-to-one consultations with members of our team that will come to your home and help you find the perfect design and fabric, ranging from original to designer fabrics. We also offer the opportunity to come away with free samples to ensure that you find your perfect curtain. As well as offering a bespoke range of fabrics and designs, we also sell a large range of accessories for the curtains, including beaded tie backs with the option to choose individual items to create the perfect accessories for your curtains.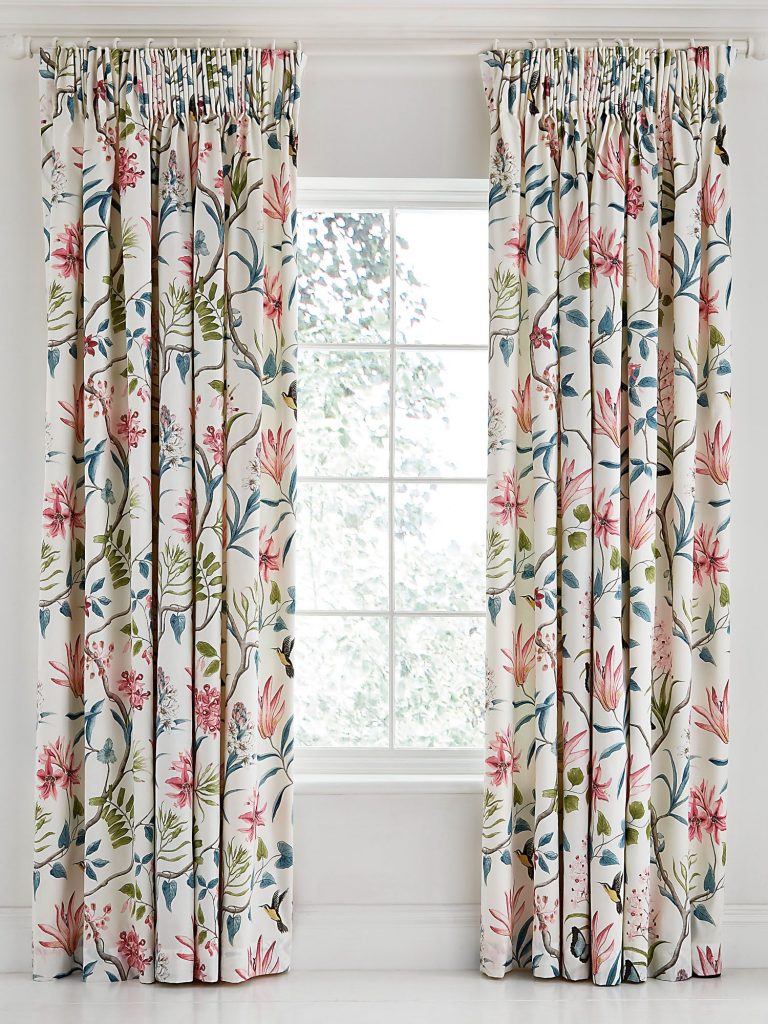 Curtains Made To Measure..For Any Home
Gone are the days of badly fitting curtains that don't quite work in the room. Here at Butterley Barn Interiors, we provide made to measure, long-lasting curtains that will not only fit the space perfectly but compliment the rest of your interior. Whether your home is modern and contemporary, or more of a period, traditional style, we have a wide variety of curtain fabrics that will be perfect for you.

If you're like us, you know that store-bought curtains often don't quite do the trick and do not allow your room to be the perfectly styled space it could potentially be. That's why we pride ourselves on ensuring our clients come away feeling like their bespoke curtain fits in perfectly, so much so you would have always thought they were there. Not only do made to measure curtains have a perfect fit and finish, but they also allow many more options when it comes to designs and fabrics, allowing our clients to have more choice and originality when it comes to their curtains and homes.

As well as offering stylish curtains, we also sell functional fabrics such as thermal lining curtains, perfect for cold winter months or draughty windows. Thermal lining curtains contain a thin layer of acrylic foam which provide insulation. An added bonus of these is that they also help reduce energy bills, can dampen sound and block out sunlight.
Whatever your needs, we're confident that Butterley Barn Interiors that we will have something for you, whether you're after some wave curtains for taller windows, a classic pinch pleat design or, a custom interior lining. With our excellent customer service, we guarantee you will not walk away disappointed.

Why would I choose a curtain track?

If you're looking for some curtains that cover a large window or a larger floor to ceiling window, curtain tracks are the easiest way to open and shut your curtains with minimal effort. We offer a fantastic range that is suitable for all types of fabrics and weight. Curtain tracks are perfect when the fabric is slightly heavier and needs more stability to keep it up.

Why would I choose a curtain pole?

Making sure your curtains are the best means ensuring you have the perfect curtain pole to match, so why not pair your perfect bespoke curtain with a perfectly matching curtain pole that keeps your curtain stable and stylish. Curtain poles are perfect for softer, lighter based fabrics such as silks.

Why would I choose tiebacks/holdbacks?

Similar to holdbacks, tiebacks are useful if you want to maximise the light in your room in summer seasons, but also are easy to shut when the nights draw in. Tiebacks offer a more traditional aesthetic and offer your curtains to still be stylish even when drawn back. Here at Butterley Barns, we have multiple bespoke tiebacks on offer including beaded tiebacks, ensuring you're still stylish but also functional. If you're after a simple design or want your curtain to be the main attraction, we have the perfect pairing of holdbacks and curtains for you.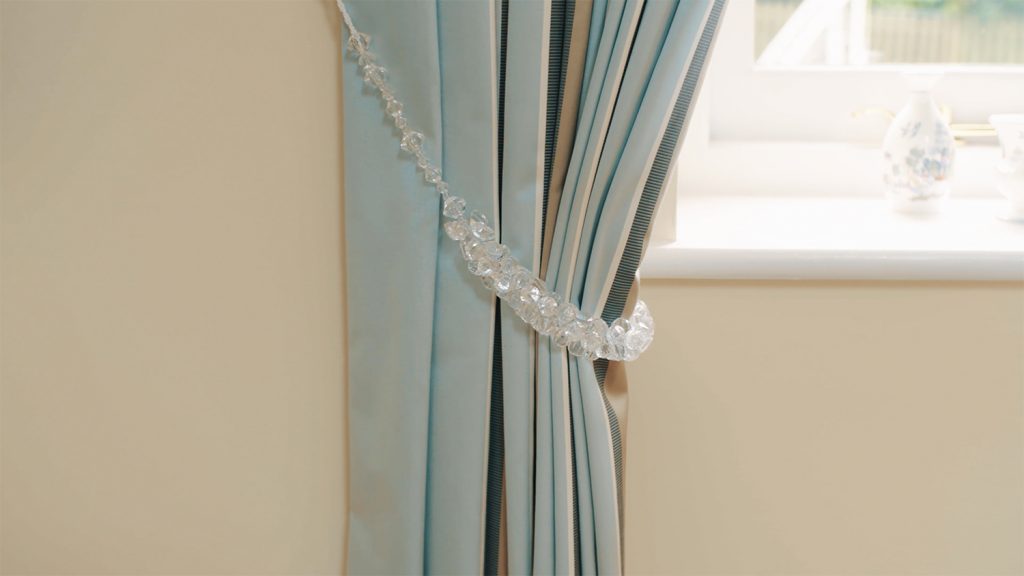 Where To Buy Made To Measure Curtains?

We offer a full fitting service from start to finish. After your first initial contact with us, we will be more than happy to have a consultation to discuss the kind of style, fabric, and design you're after. Once we understand your requirements, we will send a window fitter round to your home or invite you to our Eccleshall studio to spend some time looking at fabrics in-house.

Don't hesitate to get in touch with Butterley Barn Interiors for more advice – 01785 859222 or contact us below.