Luxury Blinds: A Guide To The Most Stylish Options For Your Home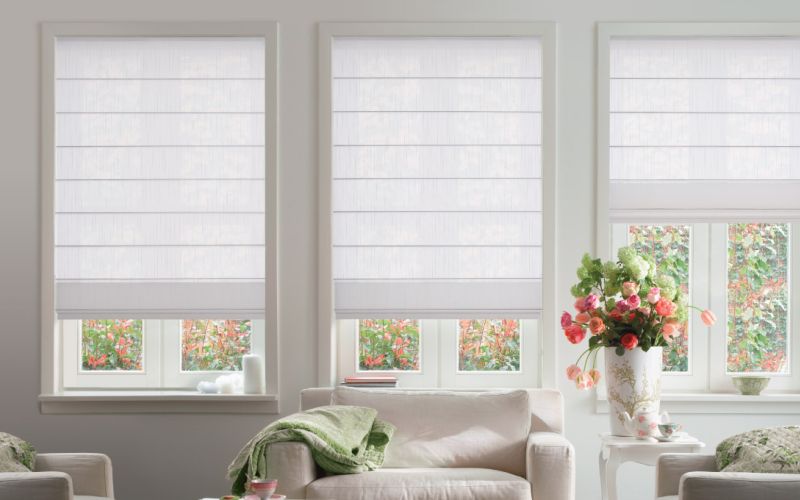 Luxury blinds are a fantastic way to add style and sophistication to any room in your home. Not only do they add a touch of elegance to your house, but they also provide practical benefits such as privacy, light control, and energy efficiency.
---
Roman Blinds
Our Roman blinds collection features luxurious fabrics and textures that add a touch of opulence to any room. They are perfect for creating a warm and inviting atmosphere. Handmade with expert attention to detail, roman blinds are available in a range of colours and materials to match any decor. You can also opt for blackout or thermal lining for added functionality.
Unique Roller Blinds
For a more contemporary look, our unique roller blinds are the perfect choice. These sleek and modern luxury blinds are endlessly versatile. Filter out harsh midday sunlight with our Silhouette shades or enjoy total privacy with dim-out fabrics. For the best of both worlds, try our exclusive Pirouette shades. These feature beautiful sheer fabrics that allow scenic views of the outside world for you, while simultaneously maintaining your privacy at home. With the help of our in-house designers, your roller blinds can be anything you want them to be. They're also available in motorised versions for added convenience and ease of use.
Pleated Blinds
Our Plissé blinds collection offers a sophisticated and elegant look. Made from high-quality fabrics and available in a range of colours and textures, these luxury blinds are perfect for creating a modern and chic atmosphere in your home. Our extensive range of pleated blinds serve a dual purpose – opt for heat-reflective Topar coatings to protect your rooms from the sun. Similarly, our Duette shades are highly energy-efficient, helping to keep your home warm in the winter and cool in the summer.
Motorisation Blinds
For the ultimate in convenience and practicality, our motorised blinds are a must-have. Control your motorisation blinds from your phone – or even just with your voice. It's never been easier to adjust the lighting in your home. Motorisation blinds also eliminate the need for cords or chains, creating a clean and sleek look.
Blackout Blinds
Our blackout blinds are the perfect solution for those who value privacy and need to keep out light. Made from thick, opaque fabrics, these blinds provide maximum privacy and create a dark and comfortable environment. They are a great choice for bedrooms, nurseries, and home theatres. Choose from two advanced blackout systems for optimal sleep conditions in your home.
Extra Large Blinds
If you have large windows or doors, our extra-large blinds are the perfect choice. Available in a range of styles and materials, these blinds can be made to fit even the largest of windows. Built-in and motorised options mean they won't take up extra space or time. They are also perfect for conservatories, helping to regulate the temperature and reduce glare.
Lantern Rooflight Blinds
Our lantern rooflight blinds are the perfect solution for controlling light and shade in rooms with skylights. They are fully customisable and can be made to fit any size or shape. Our cellular fabrics also provide energy efficiency benefits, helping to reduce heat loss and glare from the sun.
Special mention: Luxaflex Blinds
Our Luxaflex blinds collection offers the ultimate in luxury and sophistication. Made from high-quality materials and crafted with precision, these blinds can be personalised to suit any taste. Choose from a wide range of styles, all of which can be motorised for added convenience.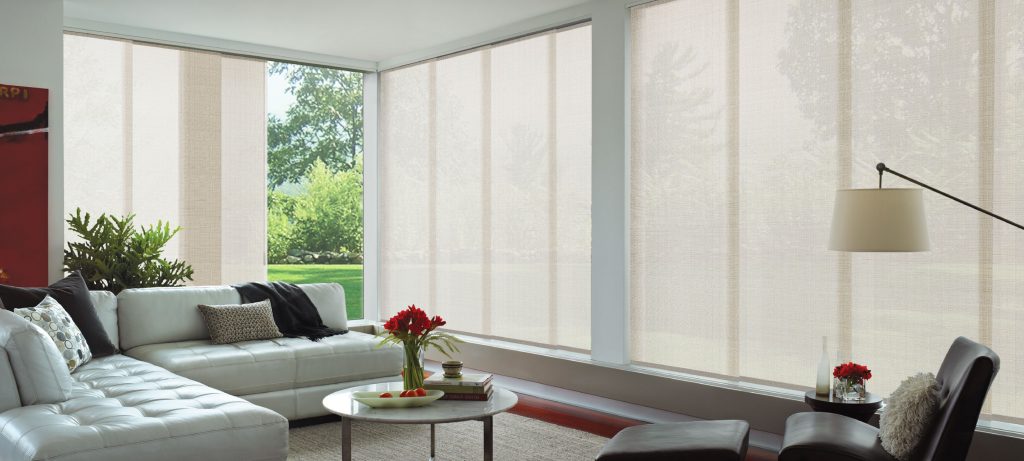 How We Can Help You
At Butterley Barn, we are committed to providing our customers with the highest quality blinds that not only meet but exceed their expectations. Our extensive range of luxury blinds are made from the finest materials and are expertly crafted to deliver unmatched elegance and sophistication to your living spaces. From classic and timeless Roman blinds to sleek and modern Luxaflex blinds, we have something to suit everybody.
We believe that the right window treatment can transform a space from ordinary to extraordinary, and that is why we offer a bespoke service tailored to your specific needs. Our experienced team of designers are on hand to guide you through the process, helping you to select the perfect luxury blinds that complement your existing décor and enhance the overall aesthetic appeal of your home.
If you want to elevate your living space, look no further than Butterley Barn. Contact us today and let us help you create the perfect atmosphere for your home.
blackout blinds, blinds, home, home decor, interior design, interiors, lantern rooflight blinds, luxaflex, motorisation blinds, pleated blinds, roller blinds, roman blinds