Extra Large Blinds: Finding the Perfect Fit for Your Windows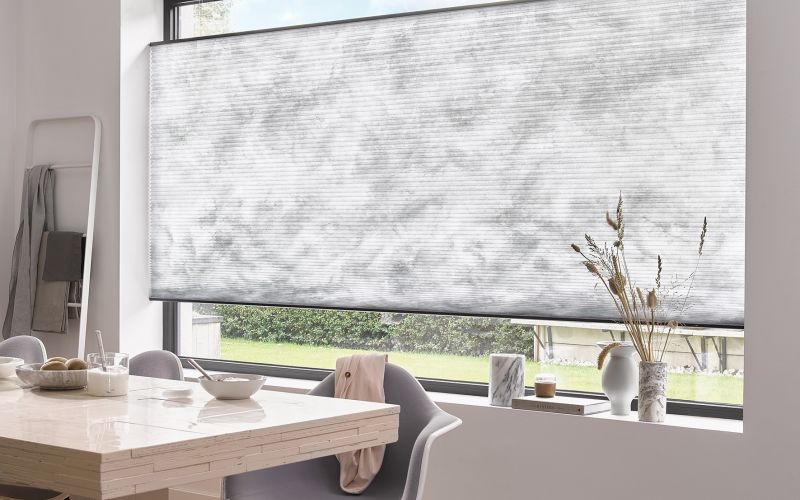 Large windows provide a focal point in any room, especially if the views are fantastic. They also offer an opportunity to enjoy extra natural light, which can boost your mood and reduce the need for artificial lighting.
However, large windows also present their own unique set of challenges. You might feel like you don't have enough privacy in your home. Or you might struggle to sleep in the early mornings due to the amount of light coming into your room. Additionally, finding blinds to fit your extra large windows can be a struggle.
Roller blinds are the best solution for your large windows. They are highly versatile and can be customised to fit any window size and shape. Choose sheer fabrics to allow natural light into your space without compromising on your privacy. Or choose an extra large roller blind with blackout fabric for bedrooms, facilitating better quality sleep for you and your family.
An opportunity to play with colours and patterns
Extra large blinds offer a way for you to make a bold statement with your style choices. Go wild with patterns and make your windows a real focal point of the room. A more subtle method is to avoid patterns, but choose a bright shade to draw attention to your windows. Alternatively, choose a neutral colour for your extra large blinds that blends in with the surrounding décor.
Extra large blinds don't mean extra large fixtures
There are several ways to install extra large blinds in your home without visually detracting from your windows. You could opt for a built-in box that is concealed at the top of your windows. Roll up your blinds using a remote or your home smart system – they will virtually disappear in front of your eyes. These elegant and easy solutions allow you to make the most of your large windows when you are not using your blinds.
Motorised extra large blinds
Depending on the size of your windows, it may be difficult to manually operate your blinds. Motorised blinds can be easily controlled with a remote, an app on your phone or even just your voice. Motorised blinds are available up to 4.5 metres wide and 11 metres high. By utilising multiple systems, it's possible to cover even more space than that. Find out more about motorised blinds.
Extra large blinds and energy efficiency
Large windows also mean large amounts of heat gain or loss. By choosing energy-efficient materials for your extra large blinds, you can regulate the temperature in your home and reduce your energy costs.
Duette Honeycomb blinds
If you're looking for something that ticks all the boxes, Duette Honeycomb blinds are the perfect choice for your windows. Choose from transparent, translucent or room darkening colours in a range of luxurious, sound-absorbing fabrics. Duette Honeycomb blinds fit any window, whether they're trapezoid, circular, hexagonal or something else entirely. These endlessly versatile blinds fit the bay windows in your living room as perfectly as they fit the skylights in your attic. Their unique cellular structure traps air, efficiently insulating your home and reducing your energy costs. They're the perfect blend of style and energy efficiency – and with a reach of up to 3.6 metres, they're sure to fit any window in your home. For windows that are difficult to reach or very large, consider opting for motorised blinds and enjoy effortless changes to the amount of light or privacy in your room.
Butterley Barn
We specialise in bespoke blinds. All our window coverings are made to measure in our Staffordshire studio. Pop in for a visit – we'll help you choose the exact size, material, colour, and other features that best suit your vision for your home. We also fit the blinds to your windows, guaranteeing a perfect fit for your windows no matter what shape or size they are.
We'd love to help create a beautiful, yet functional solution for your home. Contact us today for a chat about your requirements.
extra large windows, home, interiors, luxaflex, roller blinds