Plantation Shutters – A Timeless Technique That Knows No Bounds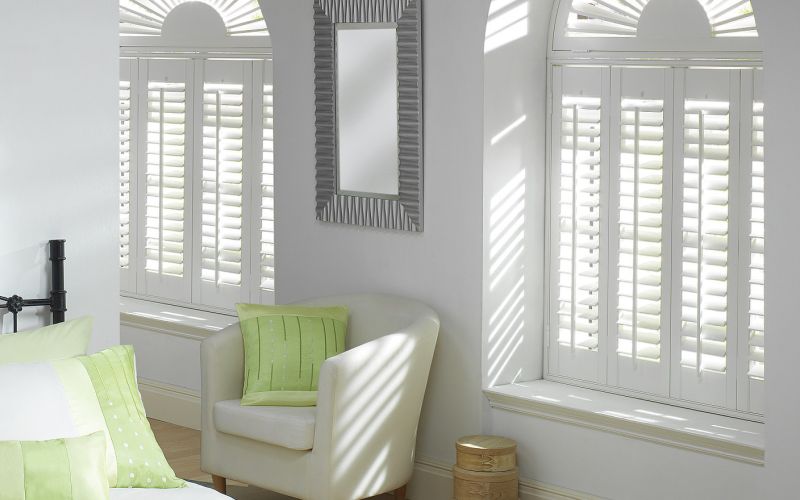 Modern plantation shutters are among the most popular choices of window coverings in the United Kingdom, but they have a very long and interesting history to them. As you might expect, they gained their name from their widespread use in the Caribbean plantation farms of the 17th and 18th centuries, but there's evidence of their use well before this era.

Long prized for the light control, ventilation, security and privacy they provide, modern plantation shutters have experienced renewed popularity thanks to the seriousness now placed on insulation, pollution prevention and dust reduction in the home. Here we'll be taking a closer look at the evolution of the classic plantation shutter, a timeless window covering which will never go out of fashion.
Early history
There's some evidence that the first shutters were crafted in Ancient Greece, and were initially made from marble. Given the weight of the material, they were understandably not the easiest form of window covering to manoeuvre, and it's little surprise that as the trend for shutters spread, homes switched to wood over stone.
Timber shutters grew in popularity throughout the Mediterranean during the Greek and Roman eras, with the light-weight wood allowing for moveable louvres which gave greater control over the amount of light and air which could enter the building. In these hotter climates, that effective climate control allowed households to block out the sun and heat during the middle of the day and open them up again to cool the house down in the evenings.

Medieval period
Solid shutters soon spread throughout Europe in the post-Roman world, with many recognising the benefits of temperature control in their homes. The availability of wood meant shutters were as accessible to the poor as to the rich, and there's evidence that homes belonging to those from all social standings had some sort of shuttered window covering.
A royal seal of approval
Louis XIV of France, also known as the 'Sun King', was extremely taken with louvre-style shutters and had them installed at his sumptuous palace at Versailles. Fact or fiction, legend has it that he was particularly fond of shutters as they gave him a chance to observe the beautiful court ladies bathing whilst remaining unseen.
Colonisation
It was during the colonial period, however, that plantation shutters saw their greatest use and earned their name. When the Spanish first moved into South America and the Caribbean, they brought shutters to the New World and soon extravagant mansions were being built, which featured this form of window covering.
On large plantation farms, the shutters of the manor were usually painted white to reflect the sun and keep the home cool during the day. When Britons began to settle in the New England states of North America, they brought with them the wider 'café-style' shutters which are still common today.
Victorian period
In the Victorian period, external shutters grew in popularity. Boxed shutter-style panels became common, the sort which could be folded back into a box at either side of the window when not in use.
As towns and cities grew with the Industrial Revolution, these shutters had the added advantage of shutting out some degree of noise and air pollution.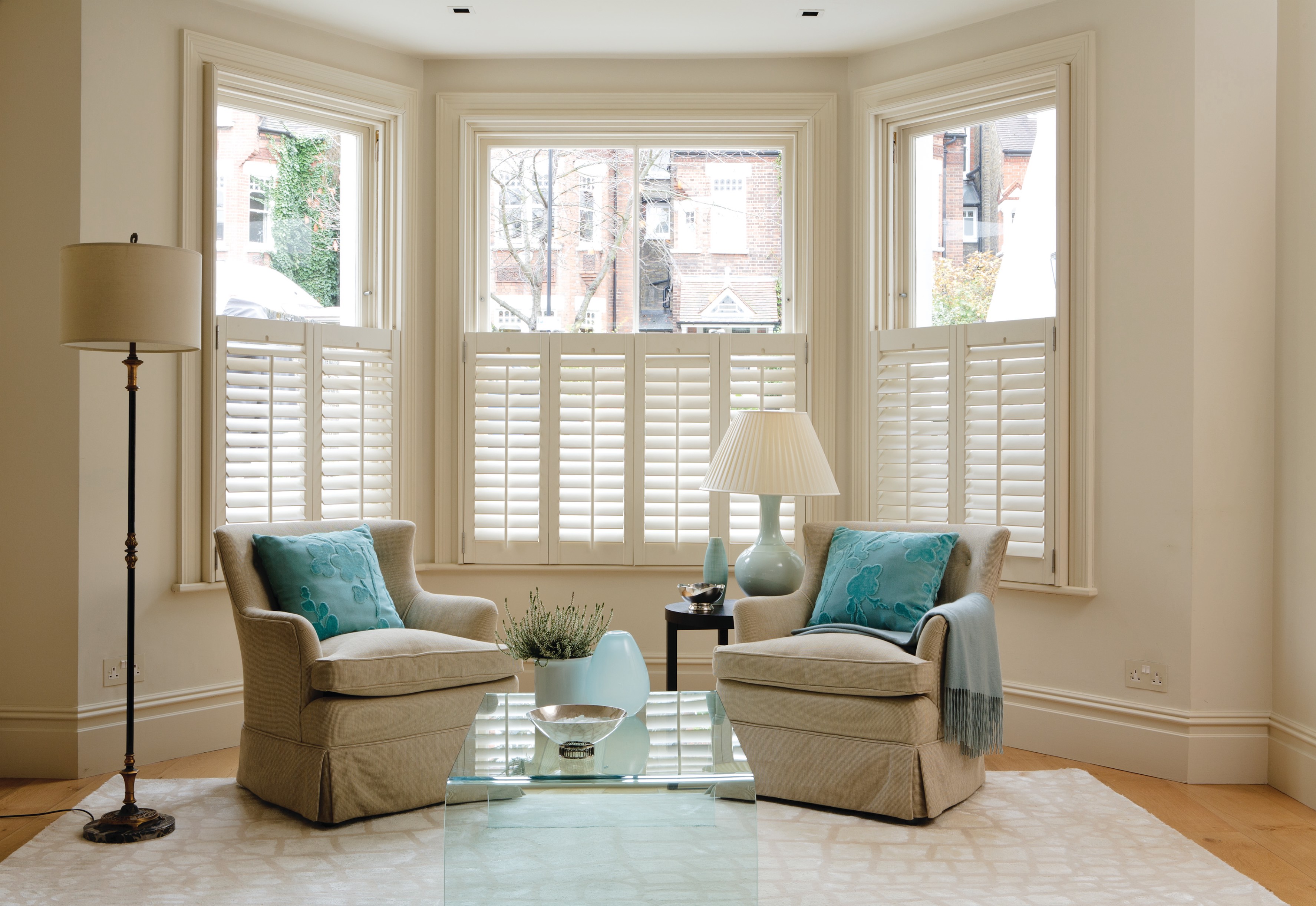 Modern plantation shutters
Over the past two decades, we have seen a resurgent interest in plantation shutters, and they're now one of the most popular choices of window covering in the UK. This growing popularity could be down to a number of things, but chief amongst these must be their innate stylish appearance and timeless charm. With the ability to choose your shutters in a wide range of colour and finish options, there's a design to suit all tastes. The unique versatility of this attractive window dressing also allows homes with specialist or shaped windows to benefit, often providing a beautiful focal point to a living space.
As people are becoming more concerned about the environment and saving energy, the insulation qualities of shutters are a big draw for many homeowners. Because they keep the heat in during the winter and out during the summer, they're a practical choice and can certainly help shave a few pennies off the energy bills.
They're also good for light control and can be closed at certain times of the day to prevent furniture being bleached or fading in the sun. They can also be a good choice for households where one or more residents suffer from allergies, creating an additional barrier against air pollution and air movement which could stir up dust.
Full height shutters are designed to dress full-height windows and are perfect for large, tall spaces. Café style shutters are ideal for rooms where total privacy is not required and are fitted to the lower section of a window, providing an instant continental appearance. Tier on tier shutters are two rows of shutters, where each shutter can be operated independently offering complete light control.
As many people who own period properties are keen to preserve a sense of tradition and authenticity, shutters are often the perfect way to give a nod to heritage but add a distinctive modern twist.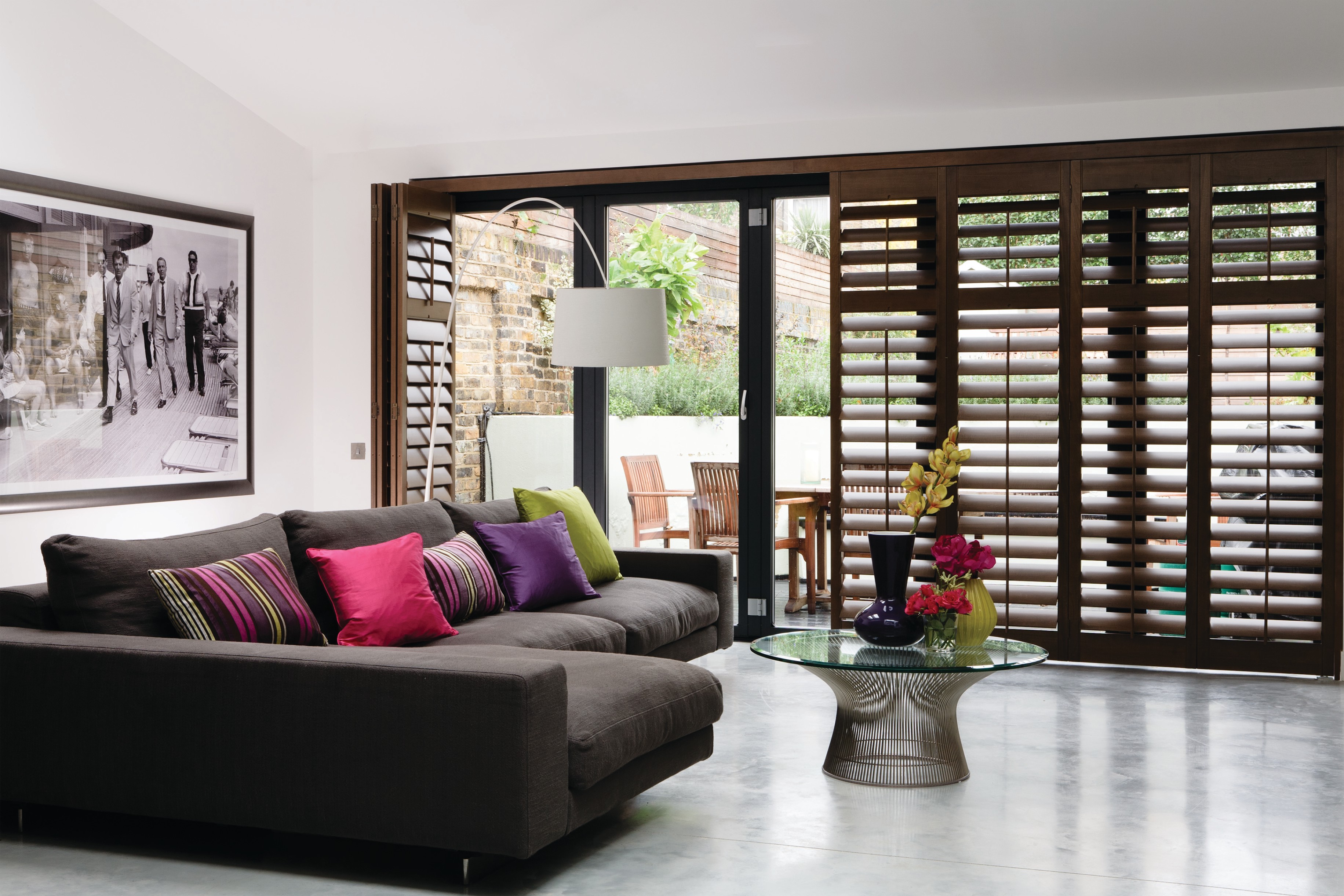 Timeless quality
We hope you've enjoyed a little tour through the history of plantation shutters, and that you've been inspired to consider them for your own home. From the Ancient Greeks with their marble shutters, through their introduction to the rest of Europe and the Americas, the evolution of the plantation shutter has taken place over thousands of years.
For the fusion of practicality with style, few window coverings can compare. If you're considering having shutters installed, then Butterley Barn have a fantastic collection for you to choose from. Whether you're looking for a traditional design or something with a more contemporary edge, our expert team can help you choose the right plantation shutters and see they are crafted and installed to the highest standards. Please feel free to browse our range or get in touch.
faux wood shutters, plantation shutters, Shutters, Wood Shutters