Does dreaming big mean deep pockets?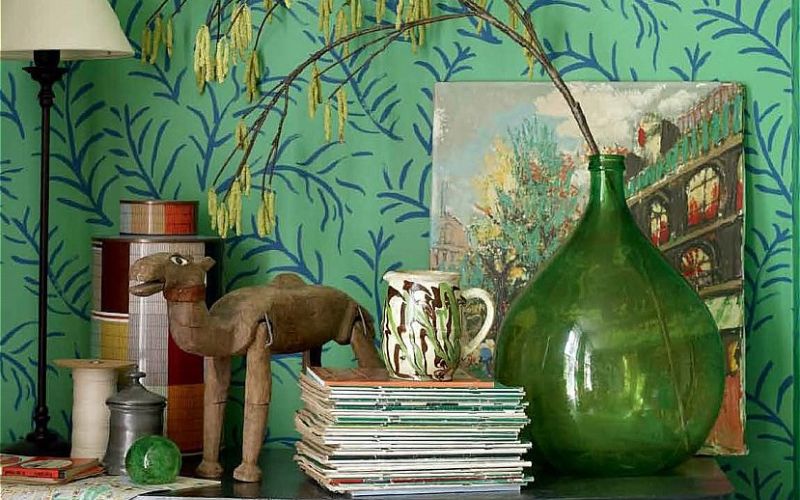 Flicking through glossy magazines or browsing home improvement internet sites can leave you feeling distinctly dissatisfied with your own home interior.
Are you brimming over with ideas for how you would change the look and feel of one room? Or, perhaps you're nursing the desire to renovate or improve your entire property! What holds back many people, however, is the misconception that these dreams come at too high a price.
How can you change your interiors, and achieve your design vision, within a budget?
Plan and shop ahead
Having written plans and sketches well ahead of time means you can take advantage of sales and any opportunity to browse in second-hand shops. It may take longer to make your dream room a reality, but the cost savings could be considerable.
In fact, shopping around and bargain hunting can prove as much fun as the process of updating your interiors.
If time to shop around is an issue, Butterley Barn Interiors would love to help!
There is an important point here though. You need focused, clear plans for your interior design. If you shop around in a random and unstructured way, you could end up with fabrics and accessories that don't fit in with your final design for the room. It's false economy to buy a stack of items you don't use.
Talk to the team at Butterley Barn to create an achievable and affordable plan for your room.
Re-use and repurpose
If you're hoping to transform a room on a tight budget, one of the biggest trends in your favour is the rising popularity of "upcycling" and repurposing. It's an interior design option that provides the added value of being environmentally conscious too.
This is not just about using reclaimed timbers for flooring or to make kitchen cabinets and tables. The wonderful thing about recycling and repurposing objects is that it provides highly creative and quirky opportunities. Which means you can really stamp your personality and preferences on your home interiors.
So, you could hang a bicycle frame on a wall to string lights on, or use it as a table stand. Bookcases and display units can be created from anything from old pianos and suitcases to barrels and wooden boxes.
You could take smaller redundant bits and pieces and make a creative accessory or decoration to add to your room's new look. Watch and clock parts, or broken pottery, chains and unwanted cutlery can be used to make something special and unique for your new room. Shells collected from the beach can look wonderful alongside candle displays.
Upcycling can be family fun too. Why not get the kids making desk caddies from toilet roll tubes or creating keyholders from Lego they've outgrown.
The possibilities are endless.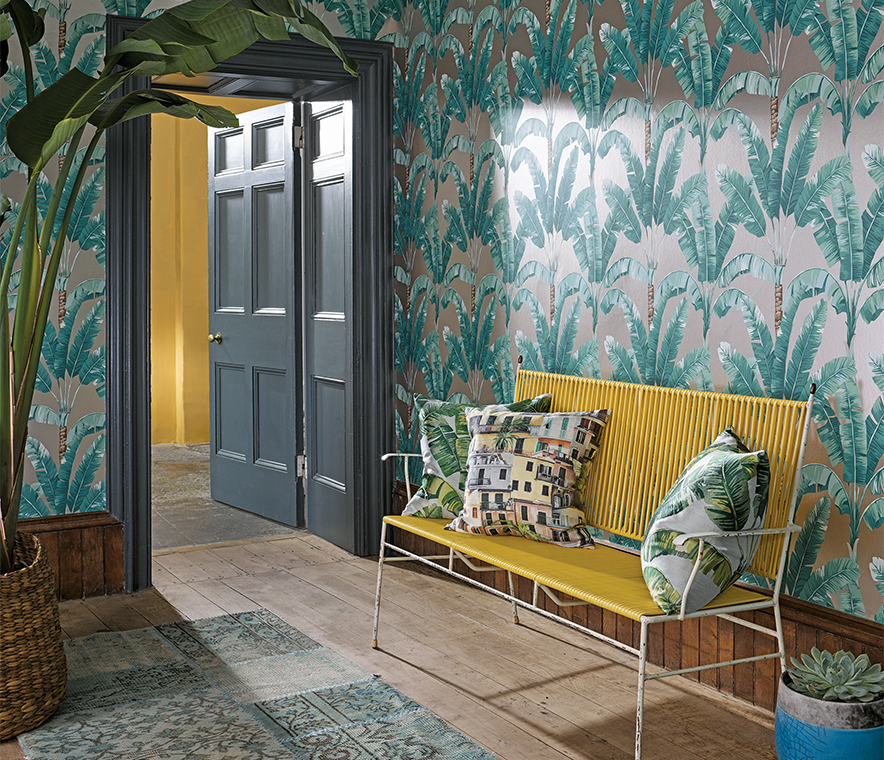 Themes that keep costs down
Though you shouldn't have to compromise on your design aims and preferences, there are interior design themes that lend themselves particularly well to frugal purchasing.
For example, these days industrial style decors are popular and for good reason. They can look stunning for kitchens and living spaces in particular.
This involves creating a stripped back look, going for solid and reliable wood and metal combinations, exposed pipework and wood-look floors. Lighting fixtures would be chunky and solid too, and upcycled factory items can add great finishing touches.
Another current interior design trend that helps you to find affordable solutions, is that anything goes! Eclectic mixes of colours, textures and themes can add value to a room, without bumping up the price tag.
You may want to create a uniform and cohesive flow in your room or across the whole ground floor, using muted tones and a flowing theme. That's fine. But for other homeowners, part of the fun of home improvement is adding colourful patchwork of carpets, home interior fabrics and accessories.
You can even weave together some of your existing decor with a myriad of other items from affordable sources.
It could mean having florals with stripes, contrasting colours, or traditional with contemporary; the choice really is yours.
Bespoke can save money
Don't automatically assume that having things custom made to fit your design vision will make your new interior design too expensive. The opposite can be true. Not least as commissioning bespoke items means getting exactly what you want – which means you are likely to be happier with your décor for much longer.
Choose a caring and flexible service – like Butterley Barn Interiors – means you can enjoy lower costs for made to measure curtains and blinds. With the added bonus that we listen and respond to your ideas. We can help you to match your preferences and lifestyle to the right fabrics and accessories too, without breaking the bank.
Little touches for a big difference
If the idea of transforming a whole room is a little overwhelming or outside your budget, there's good news. You can achieve some dramatic and very pleasing results by making a series of smaller and more affordable room improvements.
For example, would a coat of paint on the walls be enough to make the room look fresher, brighter and better?
Going for a lighter shade than you currently have could make the space look bigger too. Butterley Barn are happy to provide advice and product guides on great paint choices for smaller rooms or to create the perception of more space. We stock Little Greene paint in a huge range of colours and shades.
Could you keep the walls, flooring and furniture the same, but give the room a whole new look by changing the fabrics?
New curtains, cushions and other accessories could be matched to your vision for the room, thanks to the fact Butterley Barn provides access to a vast range of fabric choices.
Even the simple addition of blinds on windows and skylights can make a room look more contemporary and attractive.
Smoke and mirrors
By this, we actually mean lights and mirrors. It's incredible how easy it is to transform a darker or smaller room in your house, by the simple addition of well planned and affordable lighting and reflective glass!
Or, by replacing bright lights with more muted ambient lighting you could increase the atmosphere of calm, warmth and relaxation in your room.
Accent lighting could be used to better illuminate features you're particularly proud of or that make a statement. Or, do you need better task lighting in the room, such as smart spots over kitchen worktops?
Something else to consider is whether better, bespoke curtains could improve the look of your windows and let in more natural light.
Mirrors are a great way to increase the light values in a room too. Especially if you position them in a way that reflects images from windows (bringing the outdoors, indoors) or increases the effect of lights shining on them.
This is another easy and affordable way to transform a room, as mirrors can be used as wall art too. Why not create a mirror gallery, with all shapes and sizes on one wall, or geometric mirrors in a symmetrical or asymmetric design.
You could also add mirror glass in unexpected places, such as counter stands, inner surfaces on staircases or doorways.
Making a room your own, your way
These are just some of the ways you can transform a room's interior, and stamp your personality on it while having fun! And in a way that ensures that your budget is as achievable as your ideas.
The starting point could be arranging an appointment at Butterley Barn Interiors. We love talking to homeowners about ways to transform or freshen up their rooms. We also enjoy showing how affordable bespoke items can be, in the right hands!
blinds, curtains, home, home decor, home inspiration, interior design, interiors, paint, upcycling, wallpaper