How to design a modern home for a growing family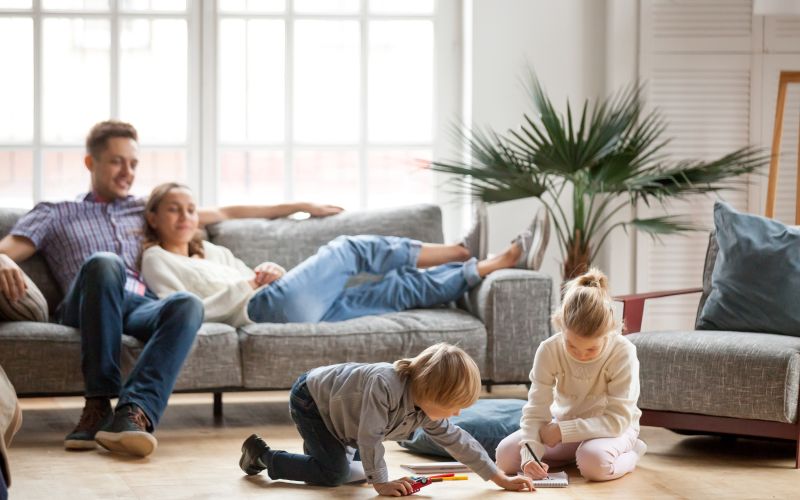 The way we use our homes has changed considerably compared to a generation or two ago. Whereas in the past there was often at least one room which was kept pristine and virtually child-free, reserved only for formal visitors, nowadays we generally expect all of the house to be used by the whole family.
Creating a home to suit your needs
The design of an ideal family home is very personal, and depends on the specific needs of your family as individuals and as a group. For example, open plan living suits some families better than others. If your family members particularly value their peace and quiet and their privacy, you might favour more separate rooms.
Creating distinct zones is very helpful in a house where you have lots of people with different needs. Remember that needs vary through the day, too. Young children need to be able to play and make noise during the day, but need a quieter space by the evening so they can get off to sleep. Teenagers may be out most of the day, but in the evening want a mix of quiet time for homework and noisier time for gaming or having friends over. Some adults may need a peaceful home office space by day, but want to be able to turn up the music or watch a movie later on.
If you have a large number of separate rooms, your zoning is done for you – just make sure each room has a clear use or set of uses. If you have an open plan interior, you will need to use furniture and colour to define your zones. Create "boundaries" with a change of wall covering for part of the room, position a bookcase as a partial partition, and define the separate area of floor space by adding a rug.
School children need to have somewhere to do their homework. When they are younger, they may be happy to work at the kitchen table or a breakfast bar, and this can be ideal if they need help or supervision from a parent. When children get older they may want their own quiet place to study, ideally where they can get away from the disturbances of their siblings.
Some children will be happy to share a bedroom, and you can still create a sense of separate zones within a shared space through the clever use of furniture and soft furnishings. Provided there is some coordination of colours, you can create a harmonious look even if the styles and themes are quite different. You can easily add personality to each space by using feature fabrics for cushions, throws and curtains, which can be changed over time as your children get older.
Bathrooms, cloakrooms and ensuites
Bathroom routines change as your children grow up. While they are very young you can run their baths at a time to suit you, but as they get older they will want to bathe or shower at a time to suit them. You may find several of you competing for a shower every morning, which will only add to the stress of the morning rush. If you don't have adequate bathroom facilities to cater for a growing family, consider creating an ensuite bathroom or adding a shower into a downstairs cloakroom.
Room outside
You can extend your family living space by making greater use of the outdoors. An awning can keep temperatures more balanced outside, offering shade from the heat of the sun when needed. If you choose a retractable awning, you still have the option to soak up the sun in that area when you want to. A sheltered terrace area serves as another room in the warmer months and is highly versatile. An awning can transform an outdoor space into a dining room, a playroom for little ones or a quiet space to escape from the hustle and bustle indoors. With our unpredictable British weather, an awning can allow you to plan a garden event, safe in the knowledge that you have a comfortable sheltered area to retreat to if needed.
Discover our range of awnings and canopies
Storage
Good storage solutions are an essential part of the modern family home. Whether it's a matter of keeping muddy boots out of sight or providing space for your teenager's expanding wardrobe of clothes, you need to allow plenty of storage for a growing family. When your kids know exactly where each item is meant to be stored, they are much more likely to put things away. Homeless items tend to simply drift around the house. And remember to provide outside storage too for all those garden toys.
Interior design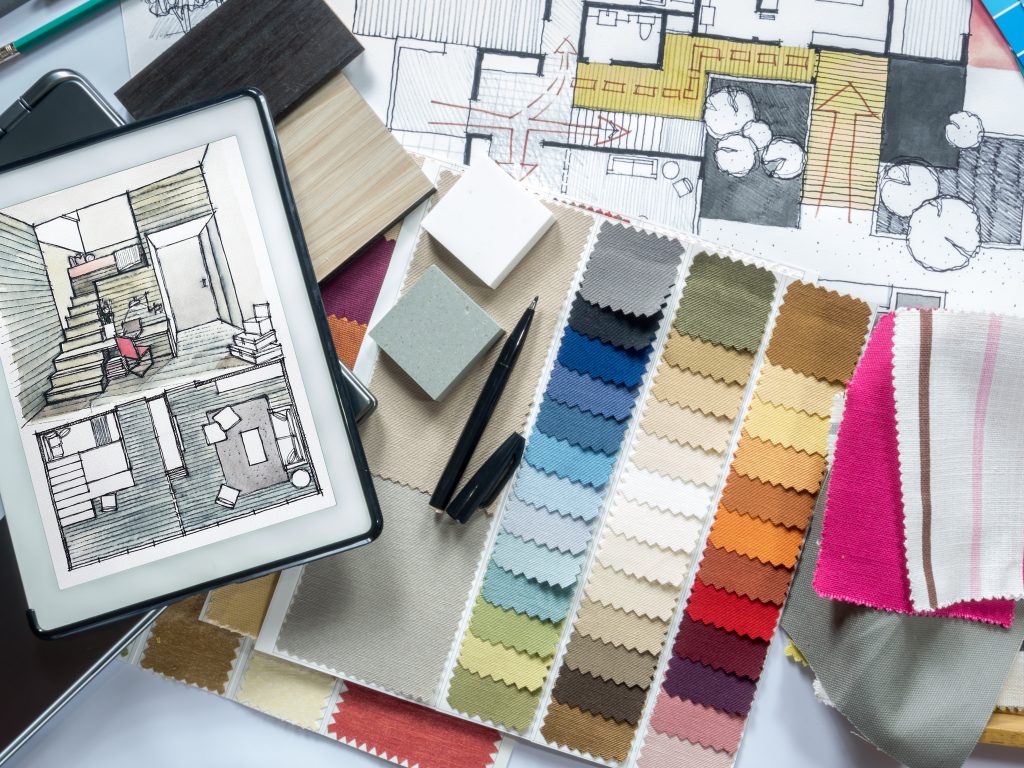 When it comes to choosing colour schemes, try to avoid anything too quirky which is likely to date quickly. A neutral colour palette is one option for a look which can easily be adapted as your growing family's needs and tastes change. This look can be brought to life with splashes of pattern and more adventurous colour in soft furnishings and accessories. You can also add interest with texture, both in your wall coverings and fabrics. Choosing a neutral backdrop is very practical and if you opt to paint your walls, you can quickly touch up any of those little marks and stains which are bound to happen when you have a family.
If you decide to decorate with bolder patterns, incorporating some of the same colours throughout your home will have a unifying effect – creating a co-ordinated family home, rather than a series of rooms. One of the advantages of patterns and bright colours is that they tend to disguise marks better than plain or pale colours. The key is to plan ahead as far as you can, trying to anticipate what you and your family will still like in a couple of years' time. Inevitably, there will be some things which you find you don't cherish as much as you expected. Invest in good quality furniture so that if you do tire of the fabric, you can get your piece re-upholstered and give it a new lease of life.
Whatever colour schemes you opt for, hardwearing materials are essential. Choose paints which are wipeable, and robust fabrics which will withstand the wear and tear of family life and still look great.
When it comes to dressing your windows, blinds are versatile, practical and long-lasting. If you want them to see you through a period of changing tastes, opt for simple patterns and shades which will complement a range of colour schemes. Wooden blinds will give you many years of service and work well with many styles of furnishing. Our made to measure service ensures your blinds are the perfect fit for your windows.
The most important thing to remember is to design your home interiors to give your family the freedom to grow, not be constrained. When your home is a well-designed, relaxing space, it's easier to create those happy memories you will treasure forever. Call us today to find out more about how Butterley Barn Interiors can help you create your own perfect family home.