How to Choose the Best Luxury Blinds for Your Windows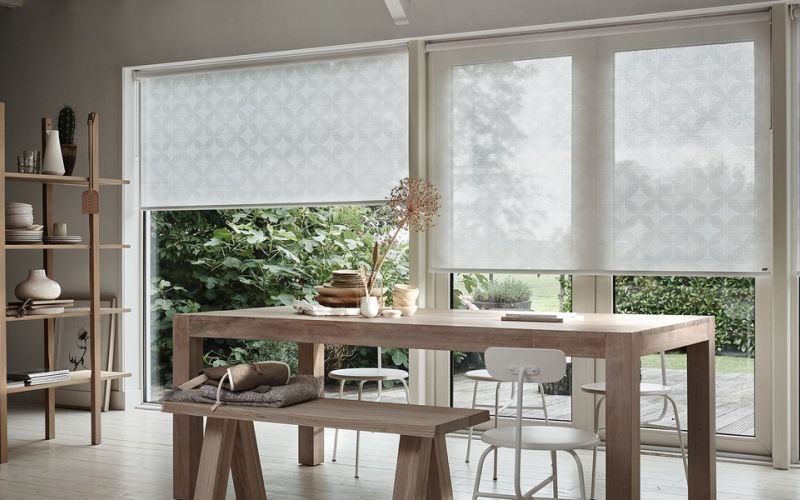 Blinds are so much more than just decorative window coverings. They provide privacy from prying eyes and create a dark, peaceful environment for sleep. Blinds insulate your home, keeping you warm in the winter and cool in the summer. They can even protect your furniture from the sun's harmful UV rays.
With so many potential benefits, it's important to pick the correct window coverings for your needs. When choosing luxury blinds for your windows, consider the following aspects…
Energy efficiency and insulation
When correctly measured and installed, air becomes trapped between the fabric of your blinds and your windows. This insulates your home. It's even better if you choose blinds with insulating properties, such as Luxaflex blinds with a cellular structure. For best results, pull your blinds up during the day to allow the daylight to warm your rooms. Once the sun sets in the evening, close your blinds to keep the heat in.
Moisture resistance
If you live in an area with high levels of humidity, choose blinds that can stand up to moisture – roller blinds, faux wood blinds, or metal. These materials also make great choices for your kitchen and bathrooms, which are naturally humid areas in your home.
Window size and layout
Some blinds lend themselves more to certain types of windows than others. For instance, Roman blinds look fantastic on smaller windows – but because the fabric used to make them is quite heavy, they don't work so well on extra large windows. Consider whether you would prefer horizontal or vertical slats on your blinds. The shape of your window will absolutely make a difference as to which looks more natural.
Lighting
How much light do you need? A bright, sunny window might be a fantastic choice for a kitchen, but not for a child's bedroom where your little ones are trying to sleep. Consider how much light you would like to peek through your blinds. Would you prefer softly filtered daylight, slim strips of light shining through, or as close to blackout as possible?
Style tips
Luxury blinds for your windows come in countless patterns and styles. Whether your style is minimalist and understated or striking and glamorous, you're sure to find made to measure blinds that are perfect for you.
If you want to make your windows the main focal point of a room, opt for colourful and/or patterned blinds.
If maximising the amount of natural light is important to you, choose a lightweight fabric for your bespoke blinds to softly filter daylight.
For a more cohesive look, choose matching blinds for all windows – however, if you have a lot of windows or the windows are very large, you may want to play around with gradient effects or different colours.
If you have dark furniture or wall paint, you may want to consider light coloured blinds to balance the overall aesthetic of your home.
The best blinds for every room in your home
Some homeowners choose one type of blind and install it throughout their entire house for continuity purposes. But each type of blind has benefits and drawbacks, so different blinds naturally lend themselves to different rooms. Here are some things to consider if you want to get the most out of your blinds in each room.
Kitchen and bathroom
In these frequently used rooms, your primary concern is increased humidity. Roller blinds make an excellent choice. They are extremely versatile – available in just about any size, colour, or pattern. Their protective coating gives them moisture resistance and makes them very easy to clean.
Bedroom
In bedrooms, ensuring a peaceful sleep environment is crucial. You may also prefer to have increased privacy in these rooms. Blackout blinds provide optimal light control, preventing early morning sunlight from disturbing your rest. The thick, opaque material they are made from also guarantees you total privacy in the evenings.
Living room
In many ways, your living room is the epicentre of your home, and everybody will have different uses and preferences for theirs. There is no one correct answer when it comes to choosing luxury blinds for your living room windows. Something you could consider is using a combination of both blinds and windows. Choose a transparent or light filtering fabric for your blinds to gently diffuse the daylight and create a beautiful ambiance, then draw the curtains in the evening for privacy and insulation from the cold night air.
Children's rooms
When it comes to choosing luxury blinds for windows in your child's room, safety is of utmost importance. Look for blinds that come with safety features, such as cordless or motorised options. Eliminate potential hazards while choosing a design that reflects the personality of your child. Bespoke blinds allow you to do both, creating a fun and safe atmosphere for the younger members of your family.
Conservatory
Because conservatories are largely made of glass, they tend to get quite hot in the summer and remain chilly in the winter. It's best to choose a blind with an insulating fabric – for instance, Duette blinds. Their unique honeycomb structure creates a protective layer, helping you control temperatures throughout the year. They have no visible cording holes, so they look neat and tidy in your conservatory. In addition, Duette blinds provide UV protection – so you won't have to worry about fading furnishings.
Conclusion
Butterley Barn has been designing and creating bespoke blinds and luxury blinds for many years. We have a huge range of fabrics to choose from in our studio. We can help you every step of the way – from choosing patterns to perfectly match your furniture, to measuring and seamlessly installing your new blinds in your home.
Come and visit our interior designers in Staffordshire. Our kettle is always on and we'd love to help you create your dream home. Contact us today!