Trends for 2019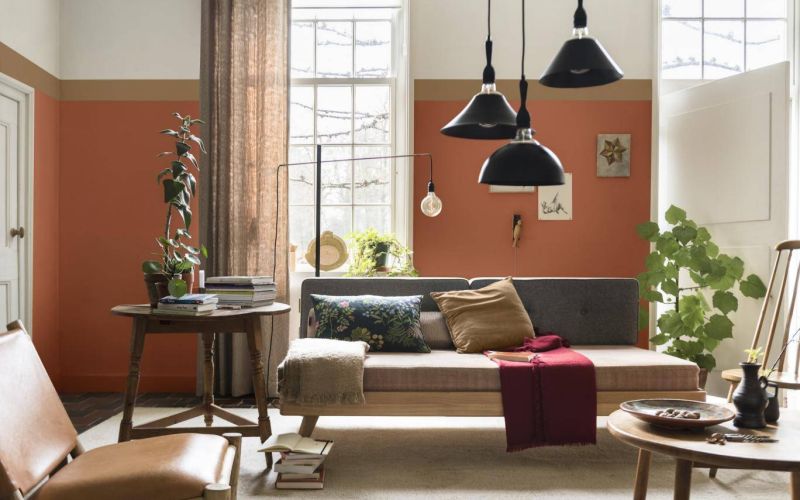 As 2018 draws to a close, it's a good time to look to the future and reflect on what key interior design trends lie around the corner in the year ahead. After all, January offers the perfect chance for a fresh look and a design reboot.
Here are our top predictions for interior design trends in 2019:
1) Floral fabrics and wallpapers
We reckon there could be a big return to flowers, either in the form of simple, abstract patterns or unashamed chintz. Admittedly it never really went away, but these designs are on the rise just now. So make sure you have some flower power in your home!
2) Compact, multipurpose furniture
Space on our crowded island is at a premium. So it's hardly surprising that more of us are feeling the need for clever, multi-functional furniture items which are sized-down to scale with our homes. That doesn't mean skimping on style, it means being practical and being able to adapt to different needs and spaces.
3) Terrific terrazzo
This is, of course, the composite material made up of granite, quartz, marble and glass chips, creating a confetti-like effect. But if you thought it was just for floors, think again. Terrazzo prints can be used on everything from lampshades to shower curtains.
4) Geometric and tribal patterns
It's probably fair to say that geometric patterns are nearly always sought-after and fashionable, but next year we're envisaging tribal-inspired, ethnic prints could also be making something of a comeback. And the good news is that these kinds of patterns can introduce real warmth into just about any space.
5) Going green
Issues of global warming are rarely out of the news, or off our TV screens, and so it's perhaps not surprising, and certainly not unwelcome, to see a push for décor that looks stunning while reducing its impact on the planet. That could mean reusing discarded materials creatively – think leftover marble, for example – recycling wallpaper, creating a green 'living' wall or even just having lots of plants in your home.
Little Greene paint take climate change seriously and we are proud stockists of this high quality, durable paint.
6) Fringe benefits
It's the retro look that's back with a vengeance! Recent fashion shows were flooded with gorgeous tassel designs as models sashayed their way down their catwalks. And fringe is a look that transfers well to interiors, from lamps and mirrors to curtains and cushions. So give a swishy edge to your home's look for 2019!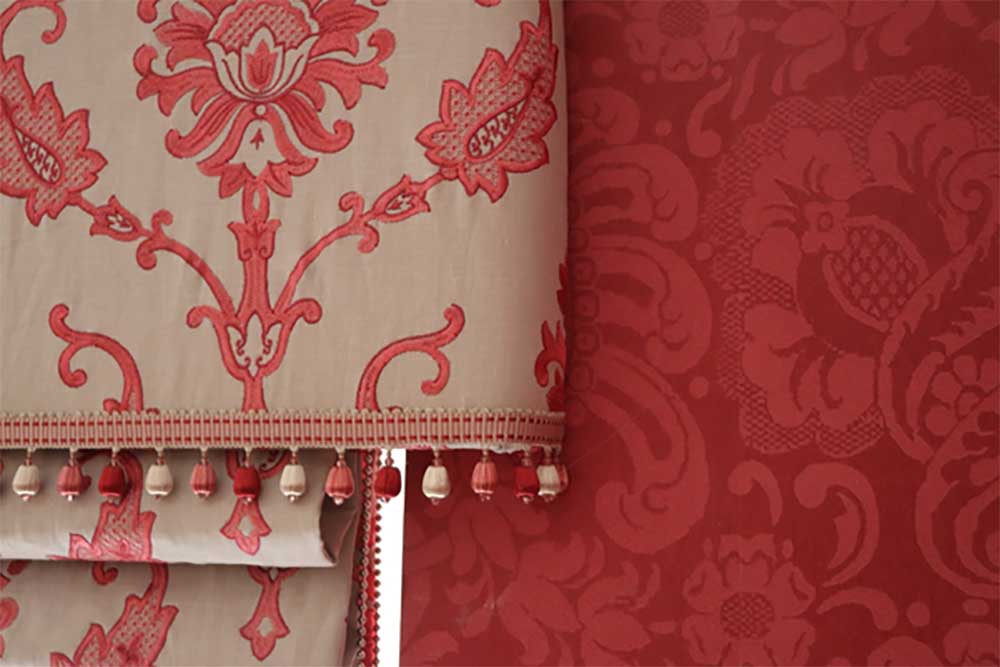 Osborne & Little have a beautiful selection of tassels and trimmings available to peruse and purchase at Butterley Barn.
7) Going nude
We're not necessarily suggesting you take this one too literally! But it's true that earthy, warm neutral shades, colours which are barely there, are making a definite comeback. In recent years, grey has been the go-to neutral shade for interior design purposes, but sandy colours are now seemingly having their moment once more. In no way should shades like this be conflated with being boring!
8) Mid-century modern
Although numerous interior design trends come with a sell-by date, mid-century modern somehow always remains fashionable. In fact, it's everywhere – inspiring interior décor style not just in homes but in hotels, bars and restaurants. To turn the clock back to 1950s chic, think low-slung lines, natural woods and design classics like the Eames chair. And don't forget the essential cocktail cabinet! Equally, the kinds of curved furnishings (like sofas) that were popular in the 1960s have been causing a stir at recent design shows.
9) National velvet
Online searches for velvet have reportedly rocketed in recent months; indeed, no other fabric is more searched for on the web. Smother beds and sofas in it for a seriously seductive, sumptuous look.
10) Go coral pink with the colour of the year
Pantone has unveiled its 2019 Colour of the Year, and that shade is… Living Coral, a vibrant hue which may look pink but which Pantone says is really "an animated and life-affirming orange, incorporating golden undertones."
It's also a nod to our trend number five about being eco-friendly, and a reference to the coral reefs across our planet which are rapidly vanishing. In the home, it can be used just about anywhere – on blinds, curtains, cushions and upholstery and even walls for a bang-on-trend look.
Latest trends in your home
At Butterley Barn, we like to think we're up to date with all the latest design trends, and can help you create them in your home. As stockists of a huge range of wallpapers, fabrics and more, we can help you make the most of your space, whatever kind of home you have. Give us a call today.